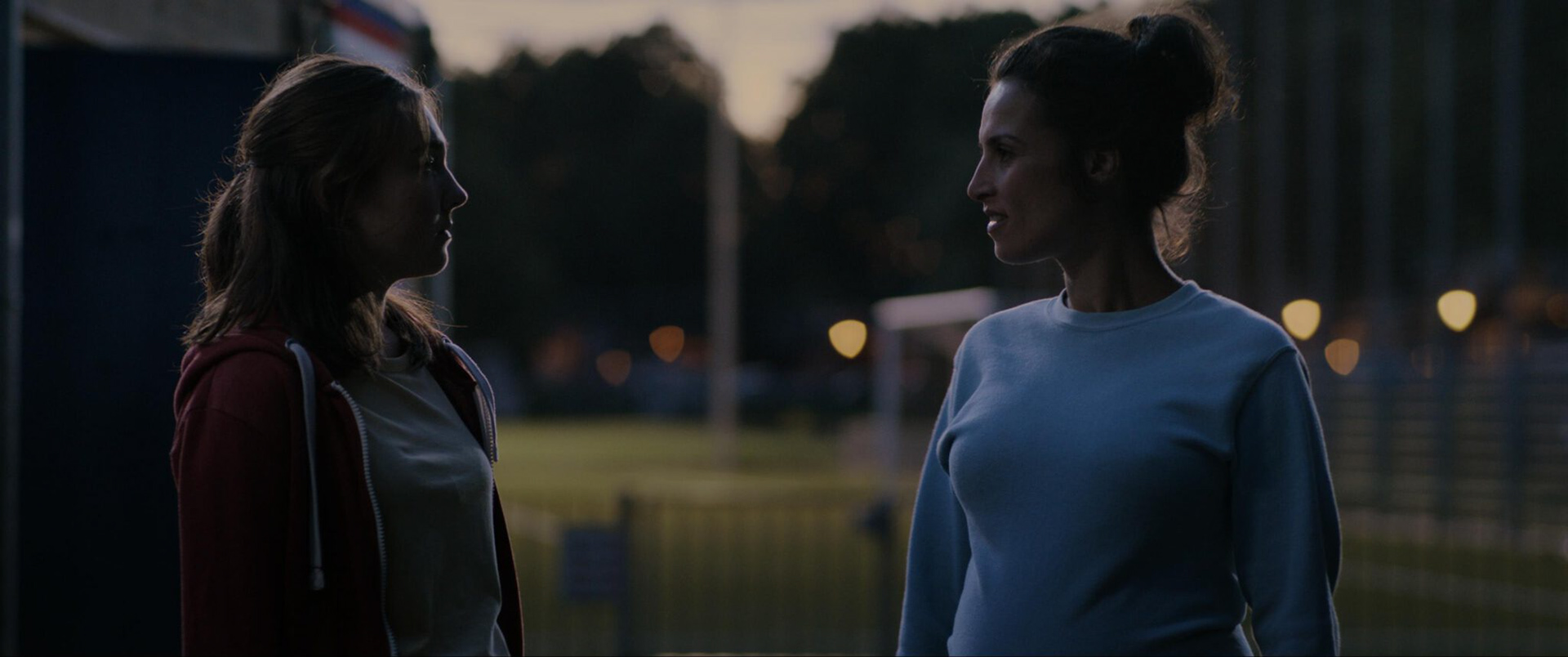 Wanneer Nova (15) haar zusje Ivy samen met haar moeder Maria naar voetbaltraining brengt, zegt de nieuwe trainer Nadia dat Ivy helaas niet meer mee kan doen totdat de contributie is betaald. Woedend haalt Maria Ivy weer van het veld. Wanneer Nova daarna een geruststellende hand van Nadia op haar schouder voelt, wordt ze overvallen door een gevoel dat ze nog niet kent. 
CAST:
Pauline Bas, Nadia Amin, Naomi Velissariou, Lona van Steekelenburg, Kendrick Etmon
REGIE & SCENARIO: 
Luca Meisters
PRODUCENT: 
IJswater Films
FESTIVAL DISTRIBUTIE:
Hidde de Vries - Kapitein Kort
BUFF Mälmo 2021 | Nomination Region Skåne Award
International Short Filmfestival Oberhausen 2021 | Youth Film Competition | Winner Certificate of the Ecumenical Jury
Mo & Frieze Kinderkurz Filmfestival 2021 | Neon Competition 14+
Palm Springs Shortfest 2021 | LGBTQ Competition
​​​​​​​
When Nova (15) brings her little sister to soccer practice, she exchanges a glance with the new coach Nadia, which results in a feeling she can't seem to put a finger on.
NOVA is produced within the framework of KORT! 2020

​​​​​​​
Festival distribution by Hidde de Vries - Kapitein Kort